Services
Delta Cloud virtual servers
from

12.00 BGN

per month
Create your own cloud server in seconds. Optimal hosting solution for your growing business. 100% reliability, scalability and flexibility of virtualization that grows with your needs.
See more and order
Designing of infrastructure solutions
Building customized infrastructure solutions. We analyze the needs of your project and build the optimal solution to ensure your success online.
See more and order
Fast and reliable dedicated servers
from

180.00 BGN

per month
The latest generation of high-performance servers, selected configurations according to the needs of your business. Powerful hardware that guarantees the success of online business, complete freedom of action and autonomy.
See more and order
Delta.bg Data Center - premium colocation
Collocate your equipment in the premium date center of Delta.bg. Guaranteed redundancy, optimal storage conditions for your infrastructure and guaranteed security.
See more and order
System administration, DevOps, management and maintenance
An expert team of system administrators and devops engineers who take care of your servers and cloud infrastructures 24/7. Trust the professionals of Delta.bg.
See more and order
Delta Cloud Windwos Virtual Servers
from

54.00 BGN

per month
Ultrafast All-NVMe cloud servers with Windows. Start your own Windows cloud server in seconds. Choose between Windows Server 2012 R2, 2016 and 2019.
See more and order
Optimal solutions for Your business
A team of professionals who will offer or design the optimal solution for your online project or business. Delta.bg - the connection between your business and modern technologies.
Meet the heavy traffic to your online store
Systems that are an integral part of modern business processes
High degree of adaptability and possibility for innovative approaches
Marketing and web agencies
Optimal work and unobstructed achievement of maximum results
Optimize your online presence with a trusted technology partner
Guaranteed online presence
Highly available cloud services, the latest generation of powerful servers, constant monitoring and timely administration, ensuring the continuity of your services.
Reduce the risk of online attacks and losses for your business. We will build a security strategy to protect you from security breaches or data loss.
Optimization of the IT costs
Our team will recommend or design a cloud solution that is in line with your needs and budget. End of unnecessary infrastructure costs.
Infrastructure modernization
The latest generation of high-performance technologies that will improve the flexibility and performance of your online projects.
Choosing the right cloud strategy
Whether you use cloud services or are just migrating to the cloud, we will develop an appropriate cloud strategy for your success.
IT professionals available
A team of highly qualified and certified specialists who monitor your services and administer your infrastructure 24/7.
Management and administration
Our team of highly qualified specialists will take care of your servers 24 hours a day. Our managed plans include a basic management, maintenance and administration plan.
If it is not enough for you, you can review our other plans for Management, Support and Administration or call us to prepare an offer specifically for your needs.
Make an inquiry
Our clients
The success of our clients is a success for Delta! See all

Тъй като сайтовете на Хайком и Гоу Гайд са ни основен бизнес инструмент, всякакви смущения в работата на редакторите с бекенда, както и всякакво прекъсване на достъпа до медиите са критични проблеми за нас. След като преминахме на клауд решение в Делта тези проблеми изцяло отпаднаха.

When you need personal approach from your cloud provider, you will certainly find it with Delta.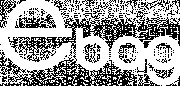 Our impression of Delta.BG is very positive. In the beginning their technical team listened carefully to our requirements and proposed architecture based on our suggestion, but with some additional, real improvements. They invested enough time to answer our concerns and helped us find where exactly the problem lies. During the whole working process, the team demonstrated excellent technical knowledge, sound communication and quick task delivery.
Free consultation from Delta.bg
Are you looking for a suitable cloud solution, leased server or managed service? Contact us for a free consultation. Take the first step towards the technological transformation.