More than 12 years of proven quality
High degree of protection and security
Who are we
Delta.BG is one of the leading hosting companies in the country, which operates in the Bulgarian market since 2009. The company offers its clients a wide choice of individual and specialized cloud solutions by implementing the latest technological trends, thanks to a group of specialists who have global know-how. The company's mission is to continue to transform the businesses of their clients, by offering them possibly the best possible personalized cloud solutions, turning many years of experience into a working solution. Delta.BG's values are entirely focused on customer care and needs.
Our team
We specialize in building Cloud services and designing and implementing complex infrastructure solutions. The team of specialists we have assembled is certified with LPIC-1, LPIC-2, LPIC-3, RHCSA, RHCE, and CCNA, to guarantee the clients a high level of service and competence in making complex technical decisions.
We are proud of the fact that a large part of the team has been with us since the company's inception.
Become a part of the Delta team
Qualifications and certificates
Our team of system administrators, network administrators and devops engineers has more than 10 years of proven experience in the field of hosting, cloud services and building infrastructure solutions.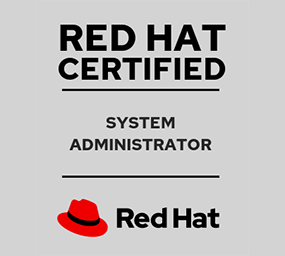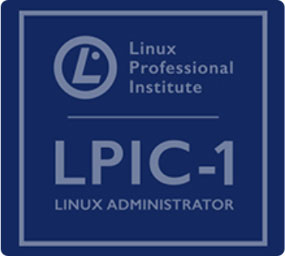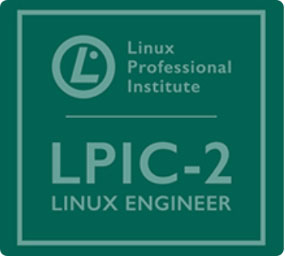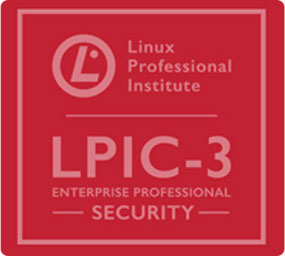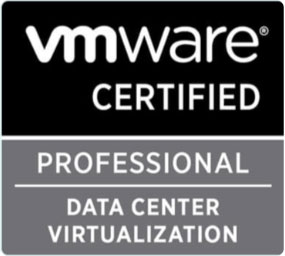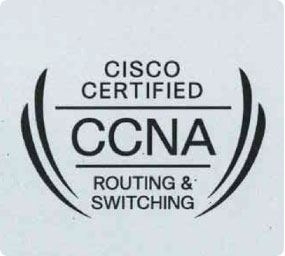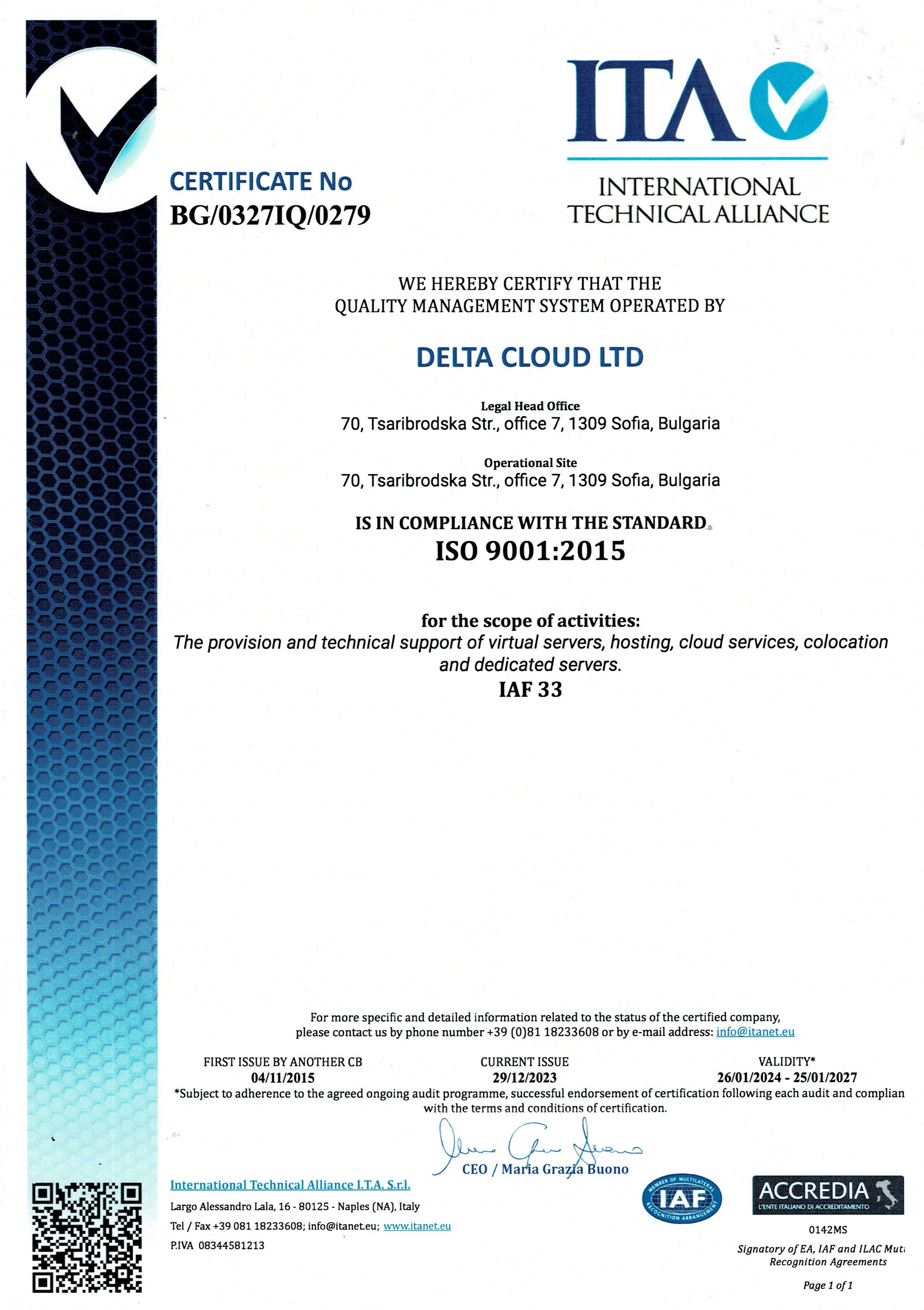 Quality guarantee
International standard ISO 9001:2015.
The certificate ensures that we use a set of good practices and management philosophy in our work, and our focus is on you - our customers, your requirements and the pursuit of continuous improvement of conditions, processes and results.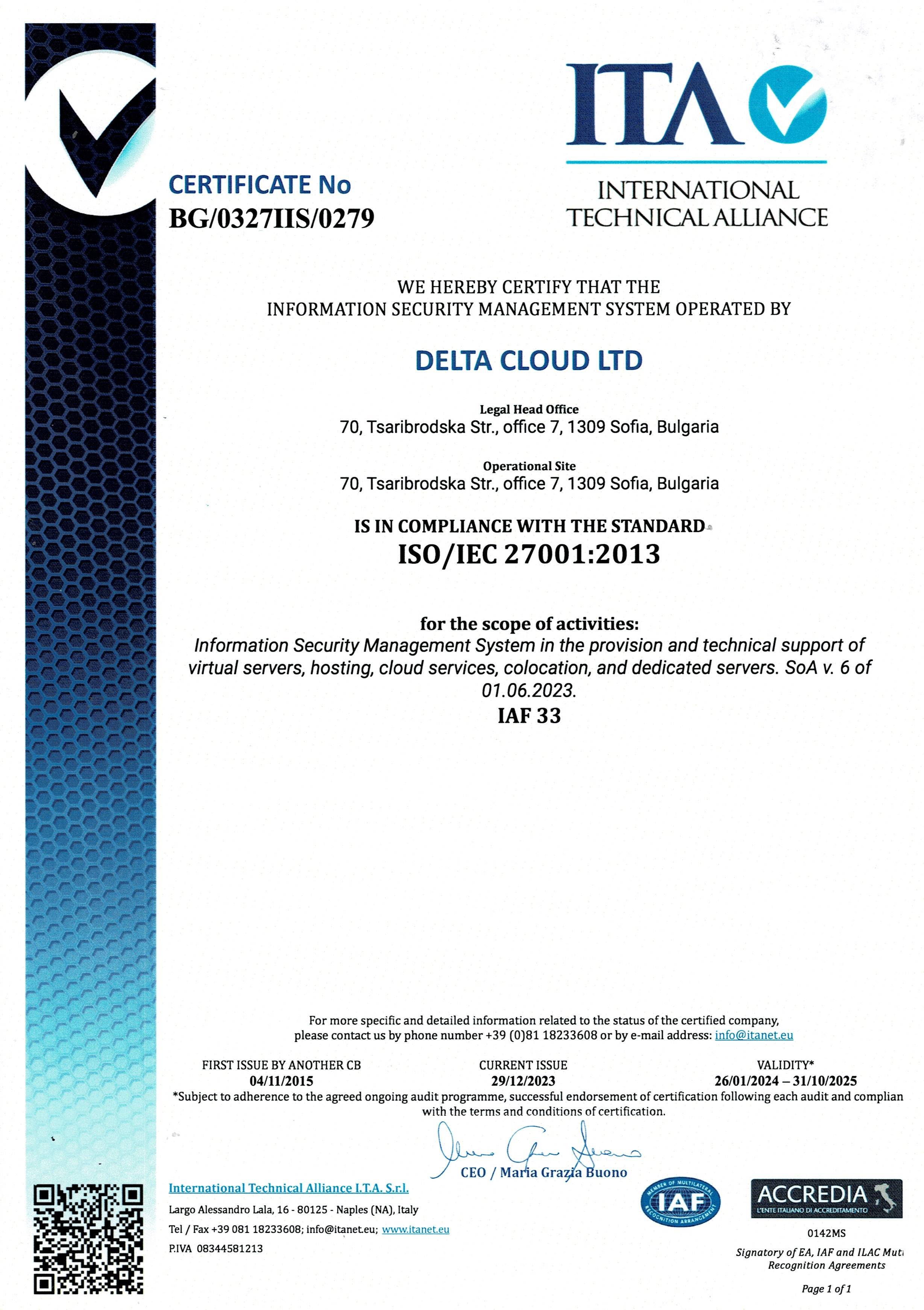 Security guarantee
International standard ISO/IEC 27001:2013, setting requirements for Information Security Management Systems.
The certificate guarantees and confirms the fact that we provide information security of the highest degree for our customers.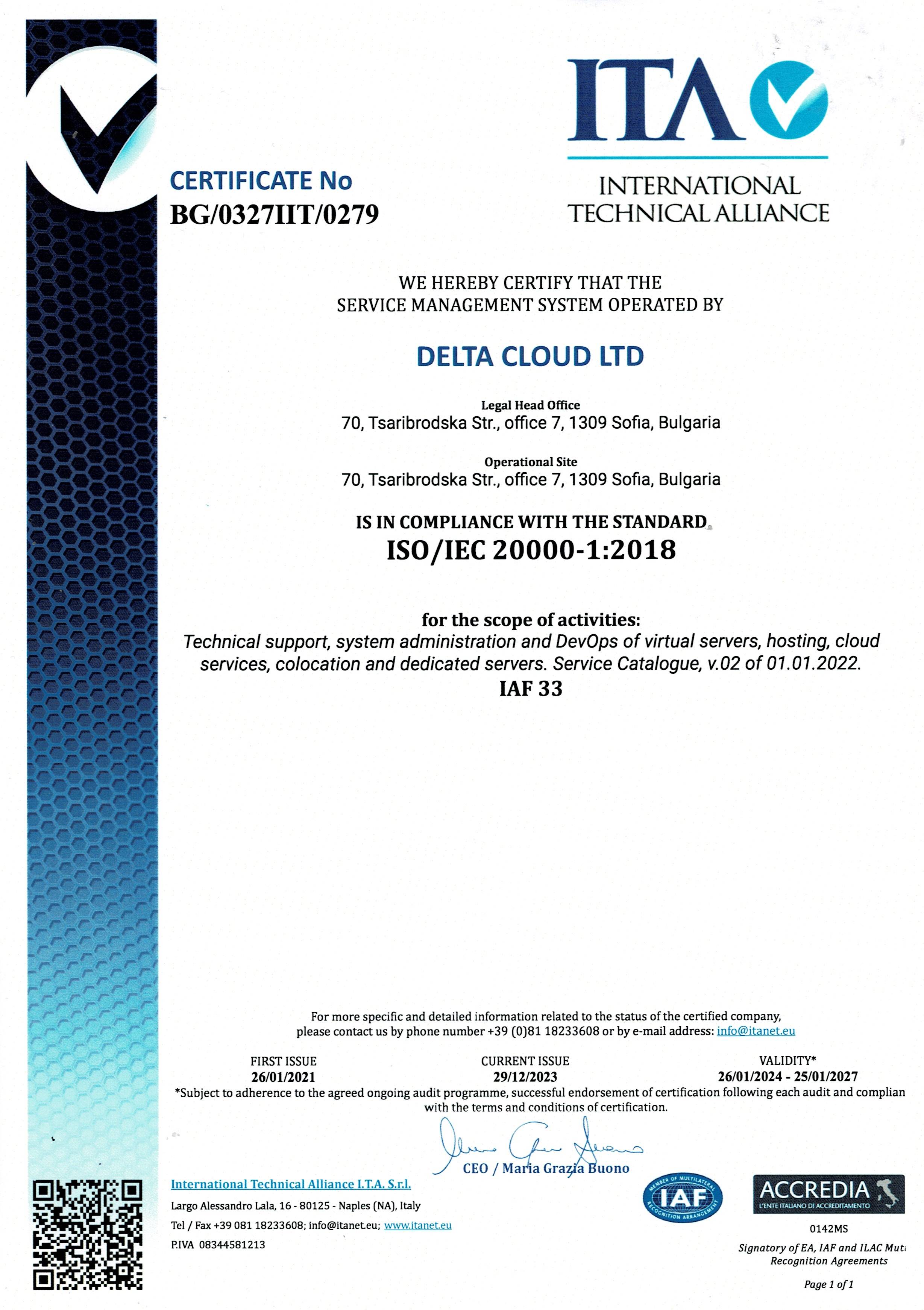 IT service level guarantee
International standard ISO/IEC 20000-1:2018.
ISO/IEC 20000-1:2018 is an international standard for IT services management. It guarantees that we know how and do meet customers' requirements, including management of incidents, service requests, continuity, availability and service level agreements.
Infrastructure
Technical parameters
Tier 3+ class (completely independent) data center, located in Sofia

Own transformer station (independent A and B transformers);

Diesel-generator group rooms;

N+1 redundancy for every single component of the power supply;

Four independent power supply;
Air-conditioning - N+1 reserved;

Provided environmental temperature is 21°C ± 2°C at about 50% air-humidity;

Multi-zone fire alarm system for all the rooms;

Access control and client profiling systems;

Armed guards and constant video-surveilance systems.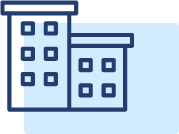 The data center used by Delta.BG is of Tier 3+ class (completely neutral).
Possibility for independent work of the data center, without access to the national electricity network. Connectivity and Internet capacity are provided by the largest providers in Europe and the world. The routes are completely independent, with a direct connection to all backbone points, both in Bulgaria and in Europe, North America and Asia. The communication equipment is installed according to world standards in 19-inch cabinets, fully secured and independent air conditioning, ventilation and power supply. All RACK cabinets of Delta.BG have sensors for measuring humidity and temperature, as they are also available on the server and network equipment and allow real-time monitoring.
We guarantee
Internet - 30+ Gbps capacity
Completely independent DWMD transport network
24x7 around-the-clock client service
> 99,9% service uptime
Local and BG Peering

direct link to all local and regional Internet exchanges (IX) – BIX, OMMIX
direct link to 99,99% of all BG peers

Internet, Dedicated lines, Local and BG Peering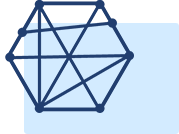 The services, which are provided by Delta.BG are secured to the international network by 3 independent internet providers. You can see the details here: http://bgp.he.net/AS197216
The optical network enables Delta.BG to provide reliable and aruond the clock connectivity with all the countries in the region, as well as with all major European IXs.
Our clients
The success of our clients is a success for Delta! See all

The sites of HiComm and GoGuide are our main business tools and any disturbancies in the work of our editors on the backend, as well as any end user access interruptions are critical problems for us. After moving to the Delta Cloud solution any of these issues were gone.

When you need personal approach from your cloud provider, you will certainly find it with Delta.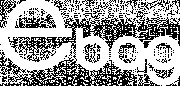 Our impression of Delta.BG is very positive. In the beginning their technical team listened carefully to our requirements and proposed architecture based on our suggestion, but with some additional, real improvements. They invested enough time to answer our concerns and helped us find where exactly the problem lies. During the whole working process, the team demonstrated excellent technical knowledge, sound communication and quick task delivery.